we know what makes for an unforgettable safari: the best wildlife viewing in the country's best destinations, luxurious accommodations and authentic cultural interactions.
TOUR DETAILS AND ITINERARY.
Day 1
Arrive in Arusha, Tanzania
Your guide will meet you at Kilimanjaro International Airport and escort you to tonight's accommodations in Arusha. As local Tanzanians, our guides know the country with unrivaled familiarity, so you'll be in good hands from the moment you land to the moment you leave.
Overnight
Rivertrees Country Inn
Reminiscent of its legacy as a former German colonial farm and coffee estate, Rivertrees Country Inn blends simple elegance and modern convenience. Wake up in your farmhouse-style room to the sound of the rushing Usa River, and enjoy a hearty breakfast in an open-air, thatched-roof dining area.
Days 2–3
Eastern Serengeti Nature Refuge
Take a short, scenic flight to a private nature refuge in the eastern Serengeti. Hike through the refuge by day to experience the land as it was thousands of years ago, listen to a Maasai storyteller share the legends of her people, and spot nocturnal wildlife by moonlight on a night drive.
Overnight
Eastern Serengeti Nyumba
Wake up to the sweeping views of the eastern Serengeti ecosystem's remote savannah. After a day of adventure, you'll appreciate the comforts of the camp—and a hot shower in your en suite bathroom. Enjoy a hearty dinner prepared fresh from local ingredients, and discuss the day's excitement with your fellow travelers and attentive staff.
Days 4–7
Serengeti National Park
Head for the iconic Serengeti, where acacia trees and granite kopjes dot the seas of waving grass. The Serengeti offers everyday opportunities to spot Tanzania's most impressive wildlife—including big cats—and witness dramatic moments in the Great Migration of wildebeest and zebras.
Overnight
Serengeti Nyumbas
These seasonal camps are strategically located across the Serengeti to place us at the center of migrating wildlife. Relax with spacious tents, comfortable beds, and en-suite bathrooms, as sounds of the surrounding wildlife fill your ears. And no need to worry—with eco-friendly features like solar lighting, your stay won't harm the landscape.
Day 8
Ngorongoro Crater
Just 10 miles wide, Ngorongoro Crater was formed from a collapsed volcano. It's now a self-sustaining ecosystem with the densest predator population in all of Africa. Camping on the Crater's rim offers you early morning access to its wildlife-filled floor before any other safari-goers.
Overnight
Ngorongoro Nyumba
Set on the eastern edge of the Ngorongoro Crater's rim, this Nyumba offers the best possible access to the Crater—all within a remote, private setting. With temperatures as low as 40 degrees at this camp, you'll want to remember to bundle up. But don't worry: our chefs will treat you to a traditional Tanzanian meal to warm you up.
​
Days 9–10
Ngorongoro Highlands
Explore the highlands by day with their lush, rolling hills and indulge at Gibb's Farm by night. Travel + Leisure World's Best List #1 African Safari Lodge, Gibb's Farm is an 80-year-old working coffee estate offering farm-to-table dining, luxurious rooms with private verandas and optional spa services.
Overnight
Gibb's Farm
Fresh food, fresh air, and fresh perspectives abound at Gibb's Farm (Travel + Leisure World's Best List #1 African Safari Lodge 2017). After full days of exploration, relax in your eco-friendly cottage, set amidst the farm's lush gardens. Enjoy an outdoor shower, in-room spa treatment, farm-to-table dining, and learning about local culture from the attentive staff.h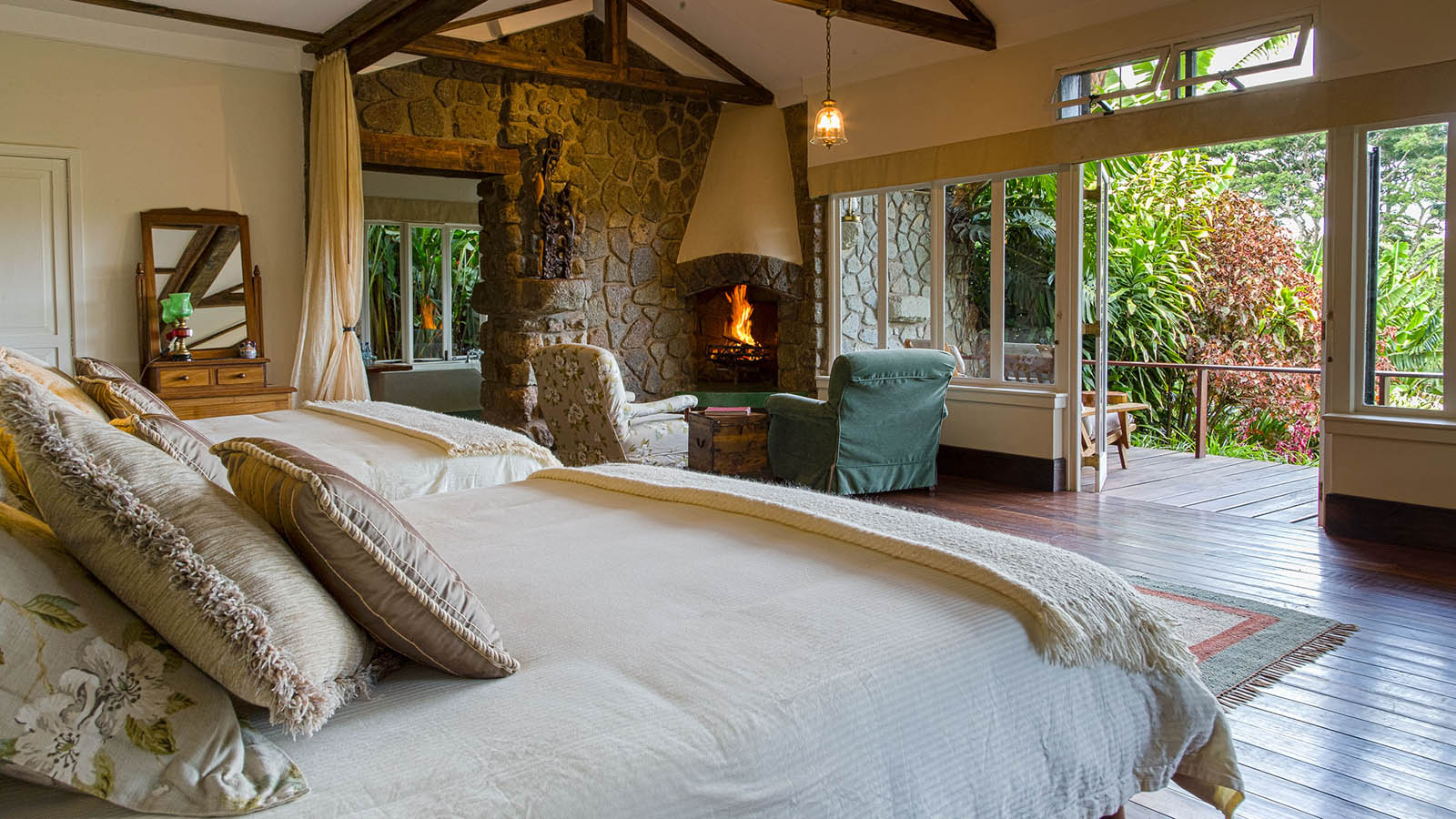 ​
Day 11
Depart Tanzania
Head to Arusha, where you'll enjoy a farewell lunch at Arusha Coffee Lodge. Relax in a day room before your flight home.
Day room at Mount Meru Hotel.
LODGES & CAMPS (luxury)
Accommodation
SAFARI VEHICLES
Our luxury package safaris are luxury class safari packages that are handpicked to ensure a good combination of quality and price. Our clients will be staying in luxury comfortable lodges and tented camps in the wildlife, with all necessary amenities.
BEST TREKKING MONTHS JOIN GROUP
GROUP CLIMBING IS AWESOME
We are 24/7 online in social media.Request for any sort of safari via email or facebook messenger and get a quick reply.Feel free to ask for information regarding safari, we are here to help you out.100% Free
Agness Travel © 2020 I Tanzania Specialist